This all started in 2008 as a party for friends to see each other after being gone for the winter holidays. And now here we are. 
In 2008 two St. Louis theatre nerds planned a get-together for friends returning from visiting their families during the winter break. 
We had all the makings of a good party: Musicals, Games of all sorts, a white elephant gift exchange to trade away the weird crap our families gave us because they didn't know who we were or what we liked, and of course, cake.
The two planners of this party became friends after bonding over their shared fandom of Drew Sarich so the cake had a picture of Drew Sartich on it (because why not), and so it became known as "Drewmas" – see, totally normal.
Technically, Drewmas is on January 6th,
but in 2020 the founders agreed it should be celebrated on the first Saturday after January 6th.
but then in 2023, some regular participants had the nerve to have a conflict that weekend.
So, in, 2023, Drewmas will be celebrated on Saturday, January 14th
There is no official schedule from year to year but celebrations typically include games, musicals, white elephant gift exchange, and the likeness of Drew Sarich on something edible.
Date: Saturday, January 14th,2022
Time: 10am EST – Midnight EST
Schedule: Schedule in Progress.

Date: Saturday, January 14th,2023
Time: 10am EST – Midnight EST
Location: 141 Hood Ave,
Syracuse, NY 13208
Aenean tristique eros eget facilisis pretium. Maecenas risus leo, maximus nec faucibus vitae, varius non elit. Nunc eget nibh eget felis tristique pretium. Duis sed condimentum neque.
We'll have a dozen games to choose from but if you have a favorite game you should bring it to share!
WTF Gift Exchange
This should be a gift you received or have sitting around that you don't want. If you do not have a gift lying around you should spend less than $20.
Murder Mystery
Bring your biggest personality and your sharpest wit to solve this Murder Mystery!
There's a playlist of YouTube videos including musical episodes & scenes that can be watched any time!
Stream Musicals
Join us via Teleparty or choose from a list of musicals available on your own platforms on your own schedule!
Support Theatre & Performers
You can't celebrate Drewmas if you don't support theatre and performers!
Below are some places you can donate or spend money
(also, obviously you can buy tickets to your local theaters & Broadway shows).
The schedule is subject to change.
Some content cannot be streamed to those participating remotely (for example if we watch Spirited, I'm pretty sure Zoom will block that) but we might watch another Musical during that time that can be streamed, and/or those participating remotely can stream from their own account, or from a different device, particularly if they want to continue playing games, too.
10 – 11am: Once More With Feeling -Buffy the Vampire Slayer, S6E7 (Hulu)

11am – 1pm: Sponge Bob the Musical (Prime Video)

1 – 3pm: Rent (Prime Video)

3 – 5pm: Newsies (Prime Video)

5 – 7pm: Tick Tick Boom (Netflix)

7 – 9pm: Spirited (Apple TV)

9pm – midnight: Lestat (YouTube)
10am – 4pm: Online & In-Person Games

4 – 5:30pm: WTF Gift Exchange

5:30 – 7:30pm: Escape Room

7:30 – 9:30pm: Murder Mystery

9:30 – midnight: Online & In-Person Games
10am – 12pm: Breakfast Pizza

12 – 5pm: Charcuterie, Apps, Loompyas, Cupcakes

5 – 7pm: Pizza again?

7 – 9pm: Hot Chocolate, Cupcakes

9pm – midnight: Whatever's Left
KN95 Masks
Bringing your own mask is ideal, but we will have KN95 Masks!
Covid Rapid Self-Test Kit
I will have several iHealth rapid test kits available. If you haven't had a test within the last 24 hours I will gladly provide a test kit for you to double-check your status!
Custom Masks!
I'm not going to have a custom mask made this year, but you're welcome to wear the 2022 Drewmas or any other musical-themed mask if you have it!
Social Distancing
There is space to spread out so we'll do our best to keep some space.
Mask-Wearing
Mask-wearing this year is encouraged but not required.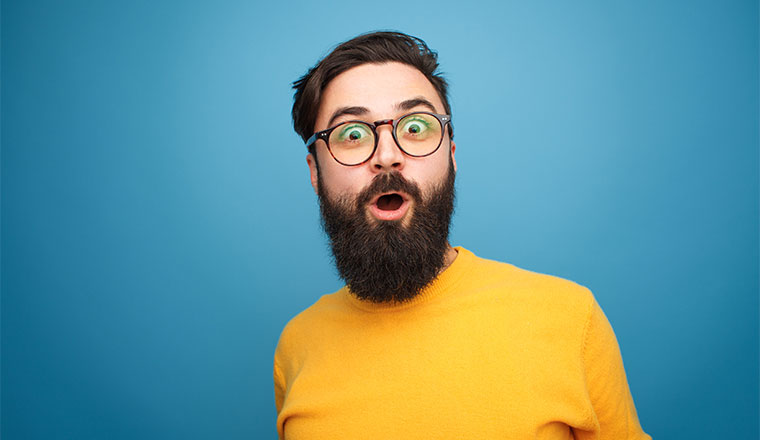 Let me know what activities you're interested in and about what hours and via what method you plan to participate and I'll plan the schedule accordingly! Let me know here!
What kind of streaming platforms do you have access to at home? Let me know here.
Social Distancing
There is space to spread out so we'll do our best to keep some space.
Mask-Wearing
Mask-wearing this year is encouraged but not required.